Just a few pic.s from my temporary lay-off (or T.L.O.)period this past January. The first is a fairly accurate representation of what I spent the month doing:
Sorry for the blurriness. I took a picture of this, since I still have no scanner. Activities include, in no particular order: Fightin'! (sword-fighting, really), sleeping, playing pool with my twin brother on our 25th birthday (he is depicted as a raven/tabby cat gryphon), typing up my novel with the fluffy Sam nearby as always, writing that same novel (it's complete, by the way!!), Riley's first trip to the beach (my friend, shown as a penguin, went with us), sleeping cuddled with Max, and Driving Dangerously. I couldn't be bothered to show markings for the gryphons. XD I also had a belated birthday dinner with two great friends, which didn't make it into the sketch page for lack of room.
This next sketch (again, blurry, agh) was inspired by a shopping run in which I was very distracted by The Bargains.
And finally, two actual pic.s.....of Riley being a derp at the beach! We saw dolphins!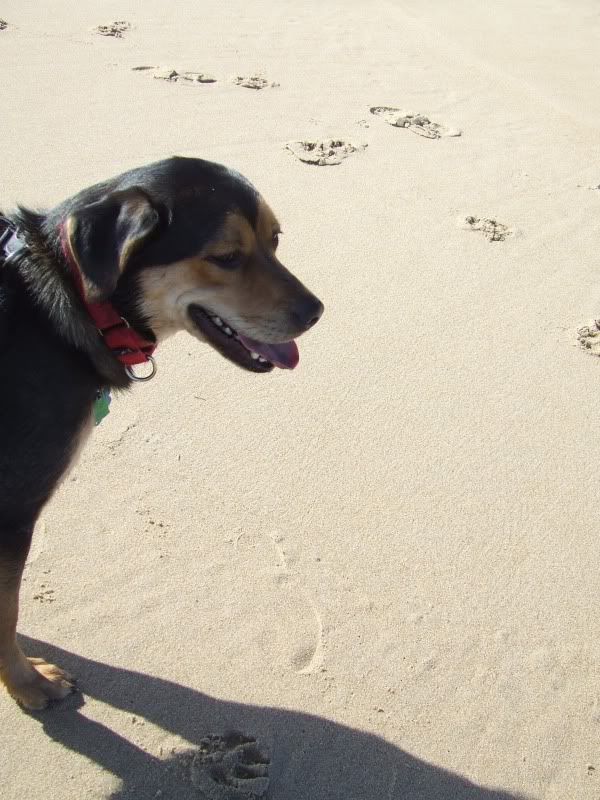 He wasn't a huge fan of the noisy waves, but the seagulls were awesome and the scents were superb.